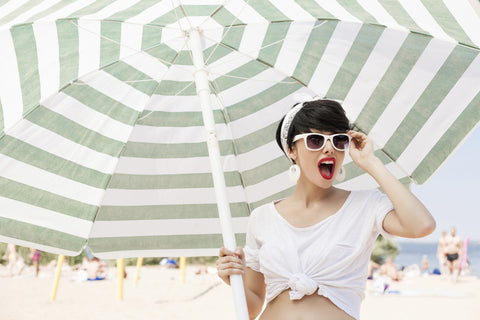 While the first calendar day of spring was nearly a month ago, much of us are just now starting to see consistently pleasant weather worth smiling about. We've shed our coats, donned our vintage sunglasses and are jumping up and down as we gag in the pollen, but something is just not quite right.
Aha! It's the booties. It's high time for the official wardrobe flip!
So put away your winter vintage PL boots and booties featuring their warm linings, embossed soles and creative accents, and look toward summer. You may just start pining for winter again with the rich fabrics in hand, but stay strong!
Imagine the sunshine and the warm breeze... It's time to make room for sandals, peep-toe pumps, thongs and wedges! Get those beauties out.
Need some inspiration? Check out these styling polyvores featuring a few of our favorite PL spring styles, both the current on-trend Sizzling Climate and Mercado Shopping, but also two classic favorites from season's past that have just a few left in stock.
Looking for some height? Check out the nearly 3" feminine heel, the Attraction. You'll love its simple and elegant look. Available in Black and New Bone, you can easily dress it up, or go simple and let it speak for its classy self. Also to appease your desire to tower, the fun-loving Crazy Daisy features polka dots and flower detailing, all at a modest 2.2" wedge height.
In true summer pining, we're obsessed with this season's on-trend flat thong sandals, the Sizzling Climate and Mercado Shopping. Each feature fun and unique embellishments atop textile uppers, and to top that, both include manmade materials.
Poetic Licence is a celebration of all women. So we challenge you as you build your warm-weather wardrobe to be bold and be authentic. Express your individuality and invigorate a zest-filled life this summer!